Un mois entier sans nouvelles, ça mérite un bilan des meilleurs films des mois de Mai/Juin! Voici donc les perles que j'ai pu voir au cinoche, en sachant que je n'ai pas tout vu évidemment :



Avril



J'ai beaucoup attendu Gardiens de l'ordre parce que j'adore Nicolas Boukhrief (surtout pour le convoyeur en fait...). Je ne suis pas du tout déçu, le film réuni une tripotée de supers acteurs comme Cécile de France, Fred Testot (méconnaissable, le jour il faisait Tata Suzane, la nuit il neutralisait des maîtres-chiens), Nicolas Marié mais aussi le super Julien Boissolier et Gilles Gaston Dreyfus. Ces deux derniers ayant tenus des rôles dans Convoyeur.
L'histoire, c'est du carrêment n'importe quoi mais on se laisse porter par la beauté de l'image et l'action soudaine. Et puis franchement, des bons policiers français y en a pas des masses. Donc bonne surprise, mais on aime ou on aime pas, c'est sûr...
Je pense que le meilleur film français de l'année portera le nom d'une moto mythique. Mammuth est une pure merveille pleine d'une poésie, né de la plume et de la caméra des deux Grolandiens : Gustav Kervern et Benoît Délépine (A qui l'on doit Avida et Louise-Michel). A-t-on déjà vu un Gérard Depardieu zen, innocent et qui ne s'énerve jamais? Voici un profil de retraité, qui a pour cadeau un puzzle pour son départ. Il a travaillé depuis ses 16 ans, et il a pas bronché. Il s'emmerde donc, et part en solitaire pour trouver ses fiches de payes dans les différents boulots qu'il a exercé. Dans sonc chemin, il croisera Poelvoorde (qui fait du Poelvoorde, mais c'est toujours marrant), Dick Annegarn en gardien de cimetière, Mouglalis en fausse handicapée, Bouli Lanners en recruteur schizophrène, Kervern, le dessinateur Blutch en employé de caisse... que du beau monde ma foi (et puis y a aussi Isabelle Adjani à la chirurgie ésthétique en amour perdu). Le film prend de manière sombre les gens dans leur plus profond désespoir, et traite de sujets difficiles comme la solitude, l'ennui ou l'incompréhension et la tendance désagréable, la méchanceté des gens. Enfin un film qui fait vivre le cinéma français!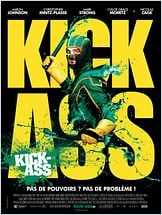 Adaptation de la BD culte de Mark Millar, Kick Ass gère de manière époustouflante avec des acteurs vraiment sympas (Mark Strong, Nicolas Cage...), ce film déjà culte est doté d'une excellente BO (Ennio Morricone, The Prodigy, Gnarls Barcley...), un rythme effréné constant, un trash bien dosé et un humour décapant. , j'étais pété de rire du début jusqu'à la fin du film, ce qui m'arrive pas très souvent
Des bonnes comédies noires comme ça, on en voit pas des masses, mais celle ci est vraiment très très réussie. En gros, ça se démarque pas mal des films de supers-héros, et s'en moque carrêment. C'est le genre de films qui permet de passer un bon moment, ni intellectuel ni niais : mais complètement barré. Après c'est sûr, on apprécie ou pas cet humour noir omni-présent... mais en tout cas vous connaissez mon verdict, Kick-Ass m'a boté le cul.

C'est avec regret que j'ai manqué le nouveau Damon/Greengrass Green Zone, le nouveau Besson Adèle Blanc Sec, le documentaire qui fait office de nouveau film du génial Michel Gondry, L'épine dans le coeur, le film italien La Prima Linea, le film israëlien Ajami, la version New-York de "Paris je t'aime" : New-York I Love You ou encore Greenberg avec Ben Stiller. Et je reste évidemment énigmatique sur My Own Love Song du frenchie Dahan ou bien Iron Man 2 (bien que je n'ai pas vu le 1). Je vous tiendrais au courant de mes verdicts!



Mai




La perle visionnée en ce mois de Mai restera toujours la 4e adaptation de Robin Des Bois. Après Errol Flyn, Kevin Flynn/Kevin Costner, le Walt Disney voici enfin le Ridley Scott/Russel Crowe s'attaquant aux origines du héros Médiéval. Enième collaboration entre les deux compères, Russel Crowe arrive à s'immiscer dans un rôle qui exige une capacité physique impressionante, et c'est dans ce film qu'on comprend qu'il est totalement polyvalent. Qu'il puisse interprêter un gay, un gladiator, un commandant de bord, un traider ou un agent de la CIA, il est toujours aussi bon. A ses côtés, Cate Blanchett, Léa Seydoux, William Hurt ou encore Mark Strong (déjà dans Kick Ass et Sherlock Holmes, faut croire qu'il a de la côte en ce moment). Une belle réalisation comme Ridley sait les faire, et une belle équipe de tournage, donc franchement encore chapeau pour ce film vraiment agréable et jamais ennuyant!


Je dois vous avouer que je n'ai pas vu Enter the Void et L'élite de Brooklyn qui faisaient pourtant parti de ma séléction du mois de Mai. Je les verrais très prochainement



Juin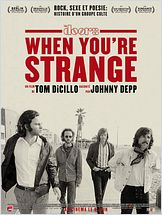 When You're Strange
retrace la carrière des Doors, à travers la vie de son leader charismatique, feu Jim Morrison. Biographie d'une grande précision, réalisée Tom DiCillo avec une superbe narration de Johnny Depp. Grâce à une grande quantité d'images d'archives, parfois étonnantes et une BO à la hauteur  du groupe, qui mixe l'intégralité de ses meilleurs morceaux, When You're Strange est la meilleure biographie que j'ai pu apprécier. Ce qui est intéressant, c'est que le documentaire est d'une rapidité véloce, et qui pourtant donne pas mal de détails sans trop traîner sur certains (comme la mort incertaine du chanteur, ce qui est bien, car ça aurait donné une succession d'informations répétitives et floues) et ne nous laisse jamais en train de dormir. Le documentaire parfait en quelques sortes, jamais ennuyant, rythmé, toujours instructif et enrichissant.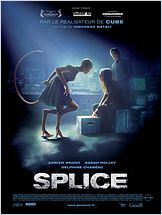 Réalisateur de la trilogie Cube, et de Nothing (deux concepts impressionnants et très bien foutus), Vincenzo Natali nous sort son nouveau film : Splice. Une véritable réussite, menée par deux très bons acteurs avec Adrien Brody et Sarah Polley. Le film est loin d'être américanisé, il démarre un peu dans le genre, et termine dans un véritable Chaos au point où on peut même voir Brody se taper un Alien. Ce dernier est assez attachant, mais maléfique et surtout, extrêmement imprévisible. Du moins son esthétisme tient ses promesses. Après il faut aimer, parce que c'est un genre de Science-Fiction assez bizarroïde sans pitié qui peut choquer les petites âmes sensibles dont la plupart ont plutôt intérêt à se diriger vers Twilight 3, sorti début Juillet, certains m'ont dit que c'était le meilleur des trois... Vraiment, une belle surprise !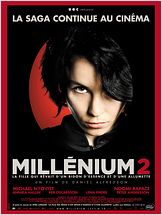 Deuxième épisode de la trilogie de Daniel Alfredson adaptée des livres cultes de Stieg Larsen, Millénium 2 « La fille qui révait d'un bidon d'essence et d'une allumette » continue de glorifier la saga. On se laisse toujours porter par l'intrigue policière, du gothisme omniprésent et un/une montage/réalisation/mise en scène intéressant(e)s.

C'est suédois, et c'est bien, et le troisième épisode sort courant Juillet, pour clotûrer cette trilogie qui restera sûrement dans les annales.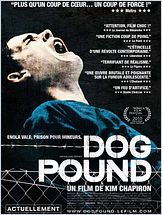 La chronique de Dog Pound, se trouvera juste après un retour en arrière sur un culte d'Abel Ferrara








Shrek 4 a toujours la même formule, donc c'est toujours sympa à regarde même si ce n'est pas du tout novateur par rapport à ses trois précédents. L'adaptation de la série L'agence Tout risques est sur le même pied de qualité, même si il n'a pas de précédent.

Courant Août, vous aurez mes avis sur le dernier Nolan Inception, Millénium 3, le remake de Predators, Tournée de Mathieu Almaric et plein d'autres.

Encore désolé pour le retard des bilans, et passez de bonnes (fins pour certains) de vacances !