Week-End de L'Absurde Séance

Du Jeudi 7 au Samedi 9 Octobre

Cinéma Katorza (Nantes)




Il y a un bout de temps que je souhaitais vous parler de cette communion filmique exclusivement réservée aux Nantais. L'absurde Séance constitue des projections de Nanards, d'avant-premières, films gores/Horreur, Asiatiques, Série B ou Z, d'exploitations, classiques du fantastique... le tout dans la salle de cinéma du Katorza en posant ses choix sur des films inédits ou rares. Le principe même de l'absurde, est de se laisser aller dans la salle du cinéma : applaudir, huer, crier et parler à voix hautes. Ainsi tout le monde profite de la réaction des téléspectateurs. Pas la peine d'intellectualiser les films, c'est pour ça que je ferais des commentaires très brefs, mais seulement se marrer soit devant une grosse daube, un film qui fait flipper ou simplement un ptit chef-d'oeuvre. Une orgie Pelliculée pour tous les spectateurs avides de sensations fortes, de rires gras, d'émotions chocs et parfois de goûts douteux...


Quand ce n'est pas un évènement particulier, l'absurde Séance se déroule le jeudi soir à 22h une semaine sur deux (avis donc aux nantais). Mais là c'était exceptionnel parce que c'est annuel, il s'agissait de trois nuits entièrement consacrées au Festival. Votre seigneur bibi a participé à l'entière soirée du vendredi et samedi soir, mais a laissé passé ¾ de la nuit pour avoir vu au final 6 films au cinéma en deux jours. C'est mon portefeuille qui a pris cher. Pour le reste des films, je suis en train de les trouver et je vais les regarder, je ferais ensuite un article complémentaire à celui-ci, avec une partie des 6 autres films et quelques-uns de mon choix bien absurde.

(Pour accèder aux Fiches Films et acteur, cliquer sur l'affiche)



VENDREDI




Pour commencer une soirée de trois films, après la fatigue d'une semaine de travail, vaut mieux un bon classique qu'un pitoyable navet. Bien visé donc, Ces Garçons qui venaient du Brésil est un chef-d'oeuvre du fantastique de la fin des années 1970, pas assez reconnu pour sa qualité, ayant pour thème un complot nazi. Le film se situe en Argentine, un terrifiant ancien médecin nazi des camps d'extermination - Docteur Josef Mengele interprété par Gregory Peck - prépare un complot avec une équipe composée des nazis survivants de la seconde guerre mondiale et des néo-nazis. Le tout pour tuer 90 vieux fonctionnaires partout dans le monde. Le docteur a en fait cloné Hitler dans les familles des fonctionnaires, pour lui redonner le pouvoir dans le monde entier et ainsi faire revivre le 3e Reich. Cependant Ezra Libermann joué par Laurence Olivier, un Juif chasseur de nazis ayant reçu un étrange appel en provenance du Paraguay, va enquêter et élucider l'affaire afin de découvrir la vérité et mettre fin au complot.
Un vrai film de nazzzzzis en somme. Un pur, avec tous les éléments parodiant le mouvement nationaliste socialiste. Non seulement d'être un classique, le réalisateur angais de The Boys from Brazil  Franklin J.Shaffner pisse subtilement sur les nazis pour faire un film presque parfait, ultra-violent mais vraiment foutraque et joussif !
Il est intéressant de noter que dans le même genre mais plus sobre, Laurence Olivier avait joué auparavant dans l'excellent Marathon Man dans lequel il interprétait un médecin nazi. Cette fois-ci il a interprété un Juif chasseur de Nazis.. Sûrement pour atténuer l'image que lui avait donné le film précédent.




Pour péter un peu le classique, on tombe directement dans le manga. Ice est un Manga Japonais réalisé par Makoto Kobayashi en 2009. Introduit par un Geek de la culture asiat', qui nous a fait office d'une petite présentation monologuée totalement incompréhensible. Décidèment ce n'est pas ma culture. Ce n'est pas ce que j'aime mais c'était pas si mauvais. L'histoire relatait un futur 2012 où tous les êtres de sexe masculin ont été décimés à la suite de la contamination d'un gêne. Quelques femmes survivent encore mais se bastonnent entre clans. Cependant, certaines veulent faire renaître l'humanité avec un nouvel espoir mené par un échantillon portant le titre du film.
C'était glauque, violent et sombrement crétin : mais visuellement parlant c'était sympa. Et dans son légendaire professionnalisme, Jean-Mauiçe nous a expliqué avant le film, que le divX qu'ils avaient trouvé été doté de sous-titres blancs incrustés en anglais et que d'autres sous-titres (blancs également) les chevauchent. L'assistance l'a bien pris évidemment, mais ça ne m'a pas aidé à comprendre l'histoire, mais plutôt à me niquer les yeux.



Pour terminer cette soirée riche en violence, mieux vaut la terminer avec un film riche en violence. Picco est une avant-première allemande réalisée par Philip Koch. Un film totalement insoutenable sur la réalité des conditions dans les centres de détentions pour mineurs en Allemagne. Parmis les acteurs et le réalisateurs inconnus, j'ai pu reconnaître Frederick Lau, qu'on avait vu en 2008 dans le film La Vague de Dennis Gansel. Il jouait l'élève qui prenait trop à coeur l'expérience et qui provoque sa propre mort et celle d'un de ses camarades. Cette fois-ci il était moins paria et plus dans une logique de Born to Pète la Gueule.
J'avais l'impression de revoir Dog Pound mais en pire, mais ce dernier est beaucoup plus convaincant et mieux réalisé à mon goût. Celui-là est trop démonstratif. Bizutage constant, balais à chiotte dans les fesses, sodomie dans la buanderie, suicides assistés... Tout y passait à la moulinette pour un faire un film long par son ambiance, totalement immoral et sans concessions. Surtout dans la dernière demie-heure qui a fait sortir quelques personnes dehors.

SAMEDI


Je reviens avec plaisir dès la fin d'après-midi dans les salles du Katorza, cette fois ci pour visionner le documentaire Not Quite Hollywood, magnifiquement bien réalisé et rythmé sur la nouvelle vague du cinéma Série B/Z Australien dans les années 1970 et 1980. On y trouve trois chapitres, l'érotisme, le gore/horreur et l'aventure tout en y ajoutant la liste complète des films, personnages et séquences cultes. Mais qu'est ce que c'est nul ce cinoche australien ! Pourtant ça inclut des productions telles que Mad Max. A mourir de rire sérieusement. Le documentaire n'est presque constitué que d'images de films et d'interviews sur le genre. On y trouve des gens comme Quentin Tarantino au sommet de sa Tarantitude complètement déjantée, John Waters...
Etonnamment, on y trouve aussi l'un des derniers entretiens avec feu Dennis Hopper. Les quelques minutes parlant du film où il a joué, rappelle que Dennis était un acteur totalement défoncé à l'alcool et à la drogue, impossible à mettre en scène dans certains films, même si c'était un très bon artiste. J'étais aussi étonné d'entendre un titre dans la bande originale des Master's Apprentices, une perle groupe de progressif australien totalement inconnu au milieu d'un AC/DC prévisible. Une pur régal bien applaudi d'un passioné du genre du nom de Marc Hartley.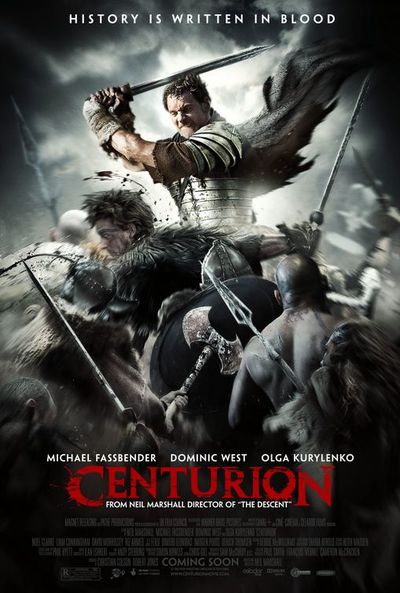 Ca y est ! Je retrouve enfin la pure et vraie absurde : les gens qui crient, applaudissent, huent et font des commentaires constamment. Là c'était Centurion, une pure merveille anglaise inédite à Nantes, réalisée par Neil Marshall très connu pour ses deux The Descent ainsi que son récent Dog Soldiers. Il s'attaque au Péplum cette fois-ci, comme Ridley Scott avec Gladiator mais en plus violent, plus gris, plus barbare ! Une division romaine est divisée par des pictes qui leur pétouillent la tronche : quelques réscapés se heurtent à leur tribu dans une course-poursuite incroyablement bien filmée. Il y en avait, de la tripaille et du sang, et qu'est ce que c'était bon !
Le public était à fond dedans et moi avec. Une touche de débilité, de baston, de mauvais sentiments et de dialogues insolites et prévisibles : ça donne ce petit chef-d'oeuvre mené tambour battant par un réalisateur prometteur.




Je devais m'arrêter, là mais la tentation est trop forte, je me prends une dernière place pour le premier film de la nuit du fantastique. La rue Corneille est bondée par une queue immense, et la salle  est archi-pleine. Normal, c'est l'évènement cinématographique nantais du mois.


Après être entré dans la salle, Jean Mauriçe Bigeard nous présente la soirée et invite l'un des trois membres du Jury à entrer dans la salle. Ce n'était ni le réalisateur Didier Poireaud (Atomik Circus) et le chroniqueur Rurik Sallé mais Marc Rioufol. Je vais pas vous faire une bio mais bon Marc est un acteur qui prend tous les rôles qui lui vient à la main, souvent seconds et insolites, TV ou cinéma. Bien évidemment vu l'ambiance de malade qui régnait dans la salle 2 du Katorza, l'entretien risquait d'être un peu décalé. Et bien oui, à cela deux questions criées dans un brouahah pas possible.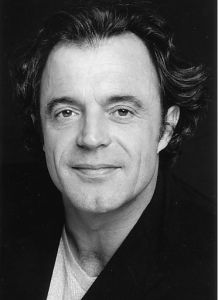 « -Ketchup ou Mayonnaise ?
-Les deux mélangés ! Vous savez il y a deux écoles, ceux qui mettent le ketchup et en plus de la mayo, et ceux qui mettent de la mayo et en plus du ketchup. Qui préfère la Mayo ? [3/4 de la salle lèvent la main en criant Ouais !!!] Qui préfère le Ketchup ? [Le reste lève la main, en se faisant huer par les membres de la 2e école.] Bien bien ! »
Et ensuite « -Ray Mysterio ou Undertaker ? » question qu'il a totalement contrée, expliquant qu'il n'était pas très fan de catch américain.
Il s'en va dans un torrent d'applaudissements et de bavardages et Jean-Mauriçe annonce le film.
Ce n'était pas exactement un film d'horreur mais plutôt un film d'aventure comme il l'a expliqué. C'était bizarre. Monsters est une avant-première anglaise de Gareth Edwards qui a impressionné la croisette de Cannes. Ca ne faisait pas peur du tout, le film avait du mal à démarrer plutôt. Le décor est un futur-Mexique en zone de quarantaine, des monstres à tentacules géantes s'introduisent étrangement dans le territoire C'était donc l'histoire d'un jeune homme journaliste. qui prend en charge une femme qui veut partir du pays pour rentrer chez elle, aux States. Cependant après une soirée au Tequila un peu trop arrosée, le type paume les passeports pour contourner le Mexique avec le paquebot. Ils vont donc devoir passer par la zone infectée.

Très absurde, spécial, qui nous installe dans une ambiance assez épouvante. Mais malgré tout, le film bénéficiait d'une réalisation brillante, et bien sûr d'une ambiance incroyablement gigantesque au sein de la salle.




C'est là que se termine mon week-end de l'absurde, ici est chroniqué 6 films. MAIS l'autre moitié risque d'être exploitée dans la catégorie absurde du blog. Bien sûr je remercie par exemple NRJ 12, qui vient de diffuser lundi soir Megapirhana, une mega-daube américaine. J'ai également trouvé non moins mais plus aberrant Devil Story - Il était une fois le diable merde française sans nom, qui se revendique sérieuse mais qui est à mourir de rire. Tellement affligeante qu'on a envie de pleurer. Enfin il y a ce film Espagnol, qui sort le 3 novembre Buried, 1h 30 sur un type enterré vivant en Irak. Amis Claustrophobes bonjour ! 3 films qui sont donc passés à l'absurde du jeudi et samedi, dont je vous toucherais quelques mots bientôt, accompagnés de quelques choix navets de ma selection.



Site de L'absurde Séance